Do you want lead or be a member of a high performing team? Through coaching, a new or existing team can become a higher performing team.
A Team Coach Facilitates
A new group of people to form as a team
Common purpose
Clear and specific operational goals
Current reality to get clear on where the team is now and where the team wants to be
Exploring alternatives to bridge the gap between the current reality and the operational goals
The team's action plan
Benefits of a High Performing Team
Working together towards achieving mutually accepted goals
Open communication channels
Members encourage and support one another
Flexibility – sharing and / or shifting of leadership roles
Know and utilise each member's strengths
Mutual accountability for team results
Consistence – members work and perform to their potential on a consistent basis
"Team coaching with Marielle was an important step in our evolution.  In our continuous pursuit of being a remarkable company, we wanted to ensure that our team was ready for the challenge ahead.  Marielle was able to prepare us for exactly that.  Absolutely worth it!" – Naqsh (Nick) kochar, CEO at Refresh Inc.
Marielle is also a certified Myers-Briggs Type Indicator (MTI) practitioner. The MBTI inventory helps people understand themselves – what  motivates them, their natural strengths and potential areas for growth. Knowledge of individual differences will help teams identify each person's unique talents and gifts that each person brings to the workplace which can help reduce conflict by increasing team effectiveness and cohesiveness.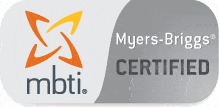 Marielle Gauthier, certified Neuroleadership / Results Team Coach will help your team work better together to achieve business goals. Contact us.